CRACKED FOUNDATION
CONTACT US TODAY!
Call Us Today for Immediate Service! 925-570-3347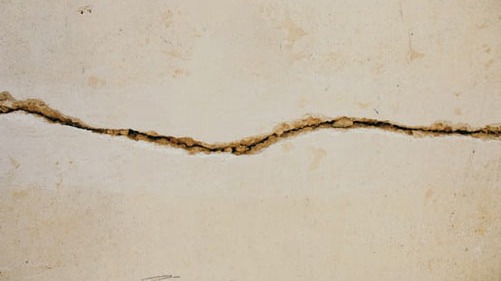 Cracked Foundation
First and foremost you need to know that a cracked foundation can be a very serious issue. It can lead to further damage, with possible human injury or worse. Also if it is bad enough it could lead to your house being terrmed unfit to live in by the county or state.
So if you have a cracked foundation, you can't simply ignore it. It wont' go away and it will only get worse unless you take some kind of action.
Give LCS Builders a call today at 925-570-3347
WHAT CAUSES A CRACKED FOUNDATION?
In the most simplest of terms foundations cracks are caused by the dirt (land) below your house shifting. If it expands it applies pressure to the foundation and causes it to strain or crack over time. If it sinks down, then the foundation tends to sag in that area and crack in the unsupported area.

Outside of that earthquakes can cause cracked foundations, so can to a lesser degree, floods and heavy rain where there is not adequate drainage. The running water will erode the soil beneath the foundation and you'll have the situation described in the first paragraph.
WHAT ABOUT MY INSURANCE WILL THAT COVER IT?
Sometimes your home owners insurance will cover a cracked foundation but it's not a normal coverage, you need to review yor policy or check with your agent to make sure.
MY CRACK IS SMALL WILL IT REALLY CAUSE A PROBLEM?
Yes and no. Though a small crack might still be structurally sound, it most likely will allow water to seep through to your basement or under your house. If the water collects under the house it will erode the soil and you'll eventually have a bigger crack. Even if there is no water seepage, temperature variations cause your foundation to swell and shrink and the two surfaces of the crack will rub against each other and become a bigger crack over time.

Termites only need about 1/64 of an inch to get through your foundation and under your house or into your basement. They can work there secretly for months on end or even years dong untold damage before its discovered.
WHAT ARE MY OPTIONS?
If it is a small enough crack (less than a 1/16 of an inch) you may want to attempt to repair it yourself, using either the concrete repair kits or the epoxy repair kits that are out on the market. We would highly recommend doing your research before attempting the repair. If it's done improperly then you'll only have wated time and money and only end up giving yourself a fall sense of security in the end.

Your best option is to call a licensed and bonded contractor that specializes in cracked foundations and foundation repair. They'll come out and access the damage, explain what needs to be done and give you an estimate for the work.
HOW MUCH WORK REALLY NEEDS TO BE DONE?
It's difficult to say what work will actually need to be done, it depends on the where your foundation is cracked, how big the crack is and how long it's been in a cracked (disrepaired) state. In some cases we might need to relieve the pressure from the foundation (Jacks under the floor) before the work can be done, in some cases we'll need to add buttresses to the side of the house, and in other cases we may have to replace portions of the foundation. It all depends on the severity of the damage.
WILL IT BE EXPENSIVE?
It's impossible to know what it might run for the repairs on the cracked foundation without a thorough inspection. But the good news is that it will cost you nothing for the inspection and you'll receive a full estimate BEFORE any work is performed. We can say that NOT getting the work done will be more costly in the long run and possibly even dangerous. Why take the chance with a cracked foundation when the No-Obligation quote is FREE? Call LCS Builders today at 925-570-3347. You'll be glad you id.
Call Us Today
For Immediate Service!
Easy To Find & Convenient Hours
Office Hours

s
Monday 8:00AM-5PM
Tuesday 8:00AM-5PM
Wednesday 8:00AM-5PM
Thursday 8:00AM-5PM
Friday 8:00AM-5PM
Saturday Closed
Sunday Closed
If you have an upcoming project, give us a call.

And discover the specific ways we'll benefit you.

We have a capable, experienced staff ready to listen to what you have to say about your project, and offer their unique suggestions on how to make it a success. Take advantage of this opportunity to get a qualified outside perspective, and call us. We look forward to hearing from you.




1807 Santa Rita Rd. H-267 Pleasanton, CA 94566

Call Us On: 925-570-3347 / Fax: 925-218-5196
Email Us at tom@lutzconst.com / suelutz@aol.com
Contact Us Today 925-570-3347