FOUNDATION REPAIR


CONTACT US TODAY!
Call Us Today for Immediate Service! 925-570-3347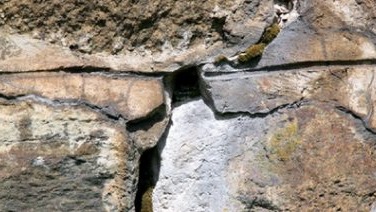 Foundation Repairs
Foundation problems are no laughing matter, it is literally the foundation of your home.
Living in California with it's earthquakes, it simply something that you can't put off until tomorrow.
You need to start your foundation repairs today. You may have a damaged foundation and not even know it.
Cracked walls, tilting chimneys, un-square corners, sticking windows, doors that won't close, could all be signs of a cracked foundation.
Foundations can settle and move creating a situation where you might need foundation repairs. Older homes are typically more susceptible to foundation problems, especially if they were built on expansive clay or the soil was not properly compressed before the foundation was created. Whatever the case, a faulty foundation can destroy the value of your home and can create a very unsafe environment for you and your family. And the longer you wait, the worse it gets.

Put all those worries out of your head, call LCS Builders today. We will perform an thorough and complete inspection of your foundation and let you know exactly what needs to be done. Often times a foundation only needs minor repairs or simple reinforcement.
GET A FREE QUOTE FOR FOUNDATION REPAIR TODAY.
Call Us Today
For Immediate Service!
Easy To Find & Convenient Hours
Office Hours

s
Monday 8:00AM-5PM
Tuesday 8:00AM-5PM
Wednesday 8:00AM-5PM
Thursday 8:00AM-5PM
Friday 8:00AM-5PM
Saturday Closed
Sunday Closed
If you have an upcoming project, give us a call.

And discover the specific ways we'll benefit you.

We have a capable, experienced staff ready to listen to what you have to say about your project, and offer their unique suggestions on how to make it a success. Take advantage of this opportunity to get a qualified outside perspective, and call us. We look forward to hearing from you.




1807 Santa Rita Rd. H-267 Pleasanton, CA 94566

Call Us On: 925-570-3347 / Fax: 925-218-5196
Email Us at tom@lutzconst.com / suelutz@aol.com
Contact Us Today 925-570-3347
GET A FREE QUOTE FOR LEVELING